The Differences Between Traditional Derma Roller and Electric Derma Pen
We all know the "microneedle derma roller"— a simple beauty tool with a needle roller on a handle.However,with the rapid development of medical technology,"electric derma pen" becomes more and more mature,which is a much more advanced and effective method for skin regeneration.
Both micro needle derma roller and electric derma pen are the treatment methods by stimulating collagen and elastin production.But what the differences between the they are.It's important to take note of the differences,so that you can know which one is more prefect for your skin condition.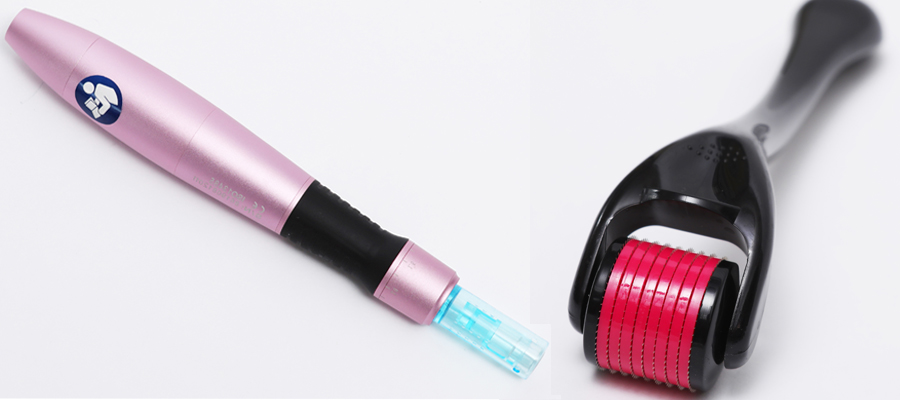 1. Different in treatment area
Traditional Dermaroller is a common beauty instrument with hundreds of miniature needles, which makes more than 200,000 micro channels to creates micro pathways in the skin for product to better penetrate.This is done in order to stimulate collagen and elastin production, leading to trigger skin repair and renew the skin cell.However,because there are many of needles,so derma roller can only treat large areas of the face and body,it is difficult to treat the narrow area,such as lip,nose and eyes.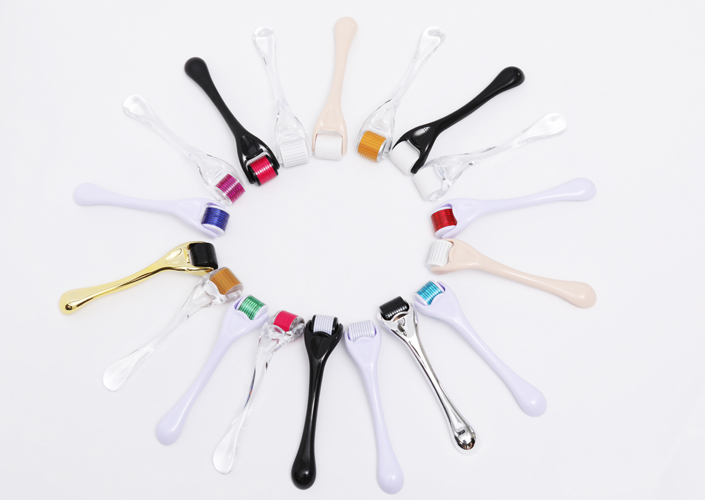 On the other hand,Electric Derma Pen is also a medical device with advanced technology that can successfully eliminate the skin problems,which adopts the spring needle tip and new-style vibrating motor that creates huge numbers of punctures into the skin to helpfully introduce elements.And because the needle tip of electric derma pen contacts the skin is much smaller,so the electric derma pen even can treat the eyebrow,small scar,deep wrinkle around eyes,nose.....It is also much effective in eliminating wrinkles, acne, stretch marks and minimizing the size of large pores.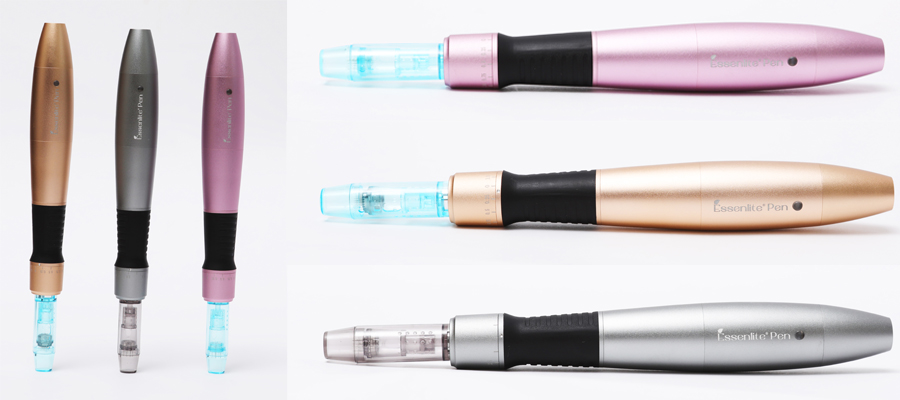 2.Different in Needle
It is important to note of the fact that the primary difference of derma roller is the length of needle.The derma roller cannot change the needle length,a derma roller just have one specification needle length,this is not conducive to meeting customers' demand for different needle lengths.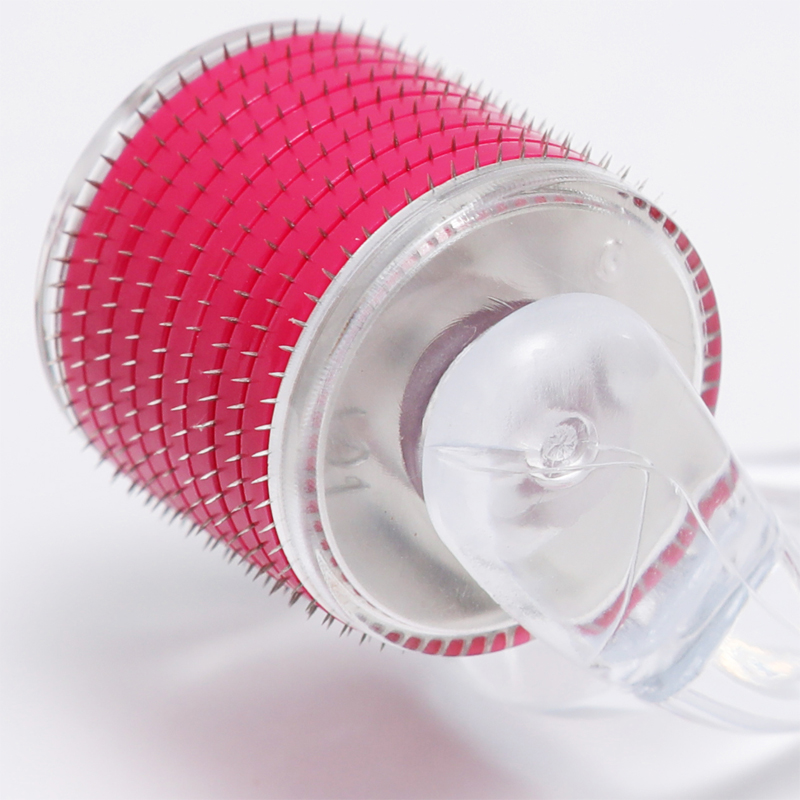 However,the electric derma pen can change the needle length,with the changeable needle length from 0.25mm-3.0mm,so the electric derma pen is suitable for different purposes of therapy and has the ability to adjust the needle length to meet different customer requirement.
In addition,electric derma pen comes with sterile, sealed and a disposable needle cartridge to maintain highest safety precaution. The replaceable needle cartridge can effectively prevent allergies .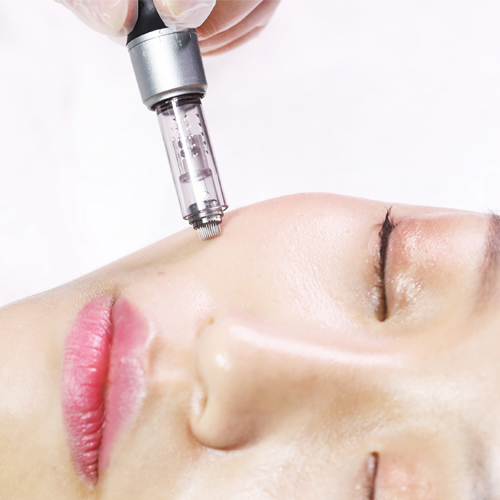 3.Different inTechnologies
This is the most important difference between the Dermaroller and the Elelctric Derma Pen. It's been proven that the more micro-punctures the Electric derma pen makes, the more dramatic results you'll receive. Most Dermarollers only achieve 500 to 600 holes per second. Although this sounds like a lot, it's actually quite small in comparison to how many micro-punctures the Electric Derma pen makes. Its 12 pins needle head creates 2000 holes per second thus creating more dramatic results.
Conclusion
Microneedle derma roller and Electric derma pen all have Pros and Cons.
But in general,the effect of skin therapy ,electric derma pen is much more better than traditional derma roller.Electric derma pen offers more advanced, effective, faster results than derma roller.