Y6 Vertical Q-Switch ND YAG Laser Tattoo Removal Machine

Nd yag Laser tattoo removal equipment adopts the Q switch mode, which makes use of the instantaneous emitted laserto break the pigment in ill structure.
That's the laser instantaneous emit theory: centralized high energy emit suddenly, which makes laser of settled waveband instantaneously penetrate through cuticle to the ill structure in 6ns, and break the relevant pigments quickly. After absorb the heat, the pigments swell and break down, some pigments (in skin-deep cuticle) fly off the body immediately,and other pigments (deep structure) break down then become the tiny granule can be licked up by the cell, digested and egest from the lymph sell. Then the pigments in ill structure lighten to disappear.
Moreover, the laser do not damage the around normal skin.
Therapeutic range of Nd yag laser machine:
1. 1064nm Wavelength: Remove black and dark blue tattoo pigments, such as tattoos, eyebrows, dark color around the eyes, freckle, age spot etc.
2. 532nm Wavelength: Remove red and brown tattoos and red mark.
3. 1320nm wavelength: The 1320nm wavelength: Skin whitening and rejuvenation. (optional with extra cost).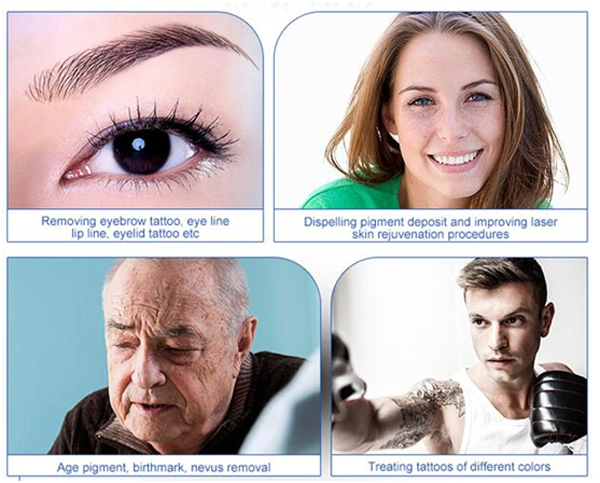 Operation tips:
1. Please adjust the power of the machine from 500 to 1000mj little by little according to the skin conditions to get the best treatment. Again. The laser aiming point should focus on the coloring point.
1064 is for black tattoo.
532 is for colorful tattoo.
2. Please make sure the machine is filled up with water before using it or it will cause the defective of the machine
Color Touch Interface: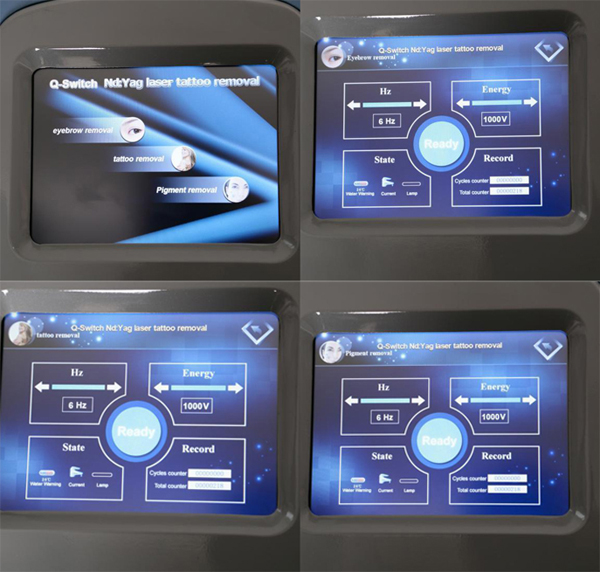 Q-Switch ND YAG Laser Display: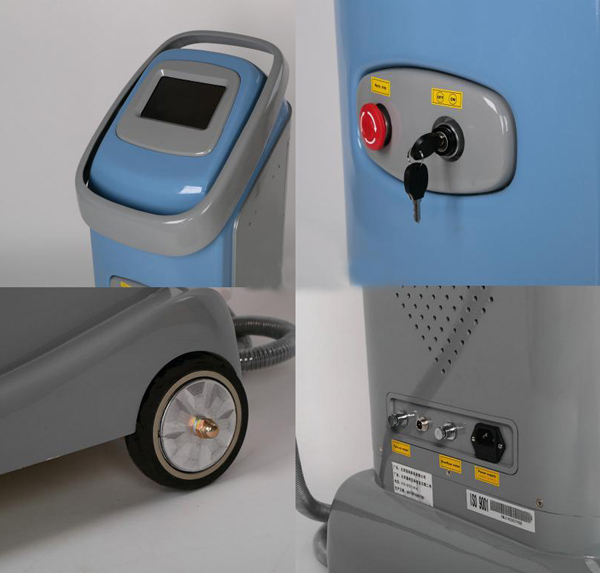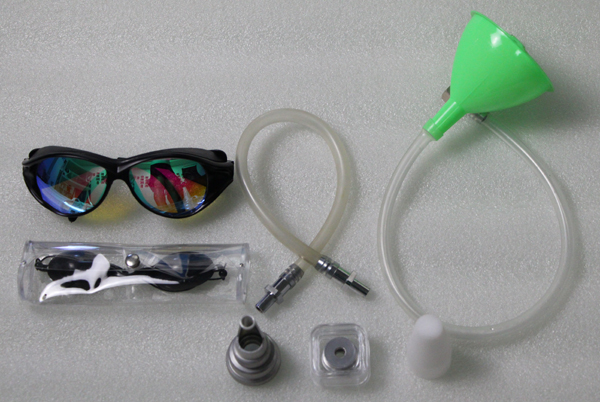 11000W High Power with Φ6 laser tube:

Machine with Φ6 laser tube, which is more effective then Φ5 laser tube, for large area and complicated tattoo removal, save your time and to earn customer satisfaction.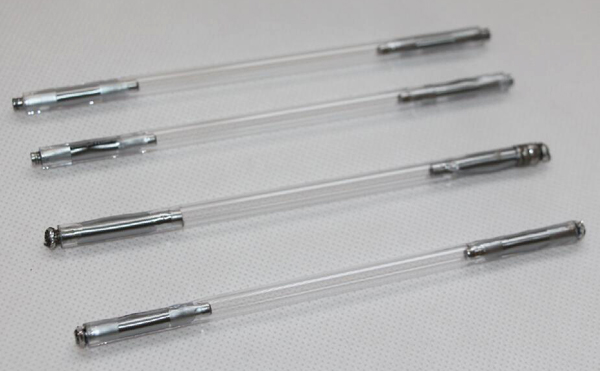 Specification Q-Switch ND YAG Laser Machine:
Light Source

Q-Switched ND YAG Laser

Wavelength

1064nm, 532nm,1320nm( optional)

Pulse Number

2 - 15

Energy Density

0-1000MJ/CM2

Pulse Width

0 - 6ns

Spot Size

1mm - 10mm

Frequency

1Hz - 6Hz

Cooling System

Winding Cooling

Water Cooling

Semi-conductor Cooling System

Treatment Area

1mm2 - 10mm2

Machine power

1000W

Display

8 inch touch screen

Aiming laser

650nm red light

Packaging size

57*66*120cm

GW

43KG