980nm Red vascular removal device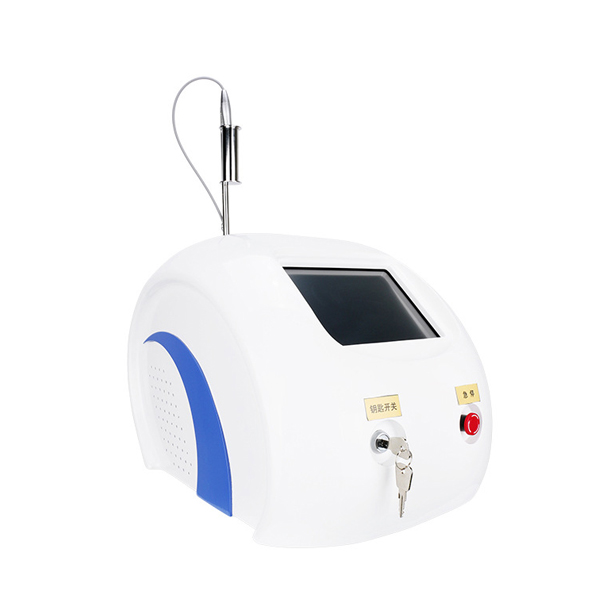 Working theory:
980nm laser is the optimum absorption spectrum of porphyrin vascular cells. Vascular cells absorb the
high-energy laser of 980nm wavelength, solidification occurs, and finally dissipated.
Compared with traditional method, 980nm diode laser can reduce redness, burning of the skin. To reach
the target tissue more accurately, the laser energy is delivered by a professional design hand-piece.
Assist with infrared ray 635nm, It enables energy to be focused.
Laser can stimulate the dermal collagen growth while vascular treatment, increase epidermal thickness and
density, so that the small blood vessels are no longer exposed, at the same time, the skin's elasticity and
resistance is also significantly improved.

Applications:

1. Vascular removal: face, arms, legs and the whole body;
2. Pigment lesions treatment: speckle, age spots, sunburn, pigmentation;
3. Blood clots;
4. Blood Spider clearance;
5. Vascular clearance ,Vascular lesions.
Advantages of 980nm spider vein removal device:

1. No consumable parts, the machine can work 24 hours a day.
2. Treatment tip diameter is only 0.01mm, so which will not damage the epidermis.
3. The high frequency creates high energy density, which could coagulate target tissue immediately, and
these target tissues would be sloughed off within one week.
4. Only one treatment needed.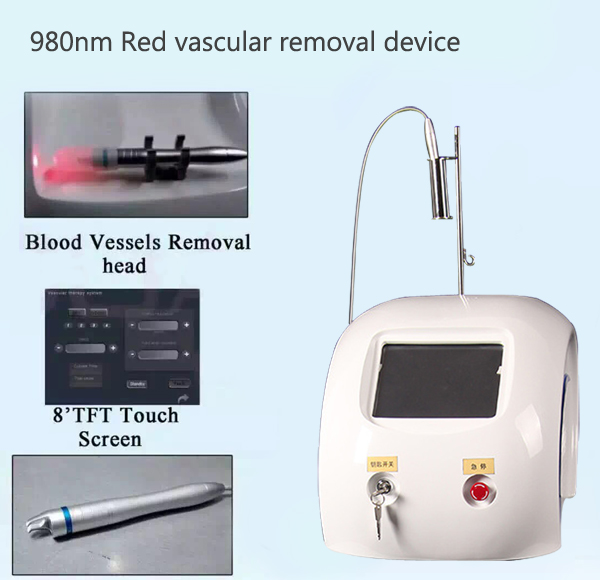 Parameters:
Beam Transmission




Biquartz optical fiber transmission




Wavelength




980nm

Power




30W

Pulse frequency




1-5Hz




Pilot Beam




Red Diode Laser of 635nm, Power<5mW




LCD screen




8.0 inch

color touch screen




Adjustable spot size

0.5mm, 1.0mm, 2.0mm, 3.0mm.

Cooling system




Strong air cooling




Pulse width




0-1s (stepping 0.05s)




Pulse duration




0-1s (stepping 0.05s)




Voltage




AC120V±22V,60HZ±1HZ/AC230V±22V, 50HZ±1HZ