VT28 Cryolipolysis Cavitation RF slimming machine
Cryolipolysis application
Treatments show cryolipolysis process is effective to reduce the stubborn fat and without any harm for
other healthy cells.
Fat layer will be reduced by 20 to 40 percent, additional cryolipolysis procedures can be performed after
one month, resulting in another 20 percent reduction. The results are permanent as the body cannot create
new fat cells.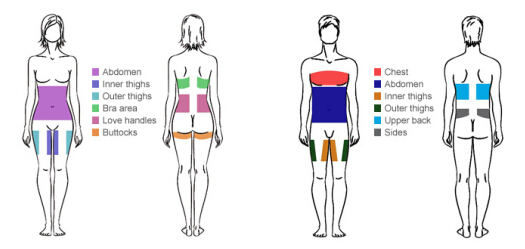 Working handles
1. Cryolipolysis treatment handle is the most important part for the effective fat reduce. With our advanced cooling
technology-Semiconductor ceramic cryo pads, cryolipolysis can create as low as -16C treatment temperature.
Besides, with medical use silicon, it makes soft enough for the target part, and customer will feel comfortable
during the process.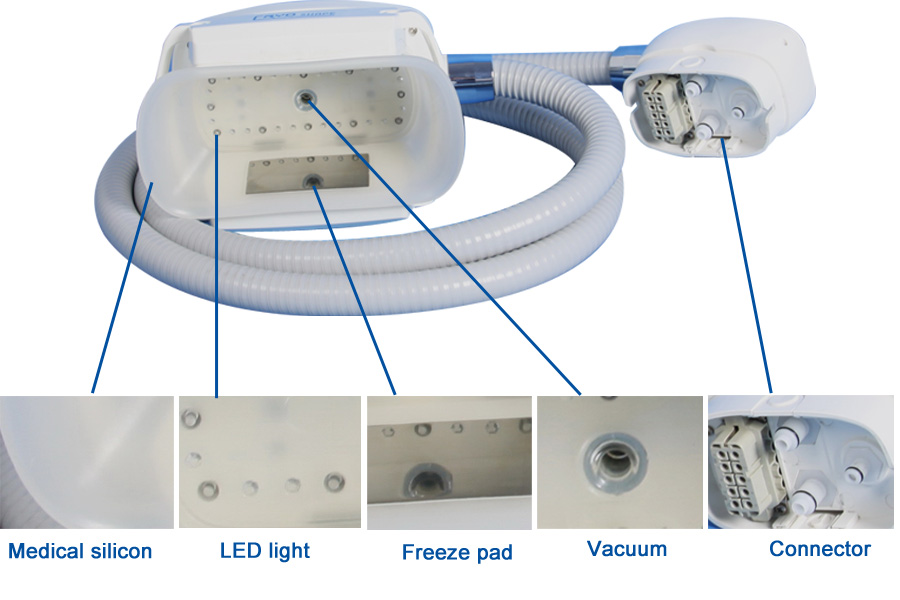 Currently, here are two sizes of the handles for different areas treatment:
Big handle---for belly, back, buttock etc.
Mid handle--- for waist, thigh, etc.
Small handle ---for thigh, arm, crus etc.
| | | | |
| --- | --- | --- | --- |
| | Large handle | Middle handle | Small handle |
| Freeze pad size | 11*5cm | 8*5cm | 6*4cm |
| Treatment size | 24*12*9cm | 19*8*8cm | 12*6*6cm |
| LED quantity | 20pcs | 20pcs | 12pcs |
| Packaging size | 36*31*16cm | 36*31*16cm | 36*31*13cm |
| NW | 2.35KG | 2.26KG | 2KG |
Handle design features:
A. Real pressure and temperature sensor
B. Start/ stop button
C. Water circulation sensor on the machine display, if there is any problem of the water circulation,
machine will alarm.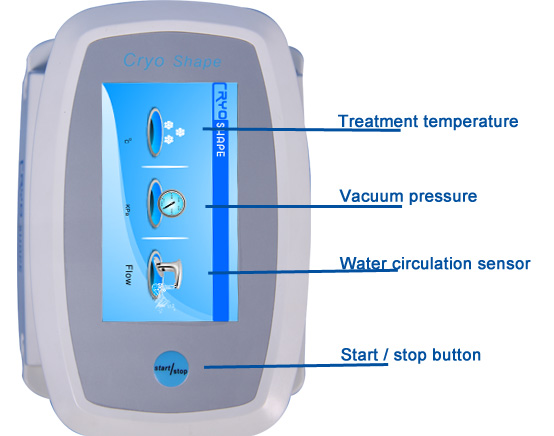 2. 40KHz cavitation handle for body, 5MHz tripolar for face and five polar RF for body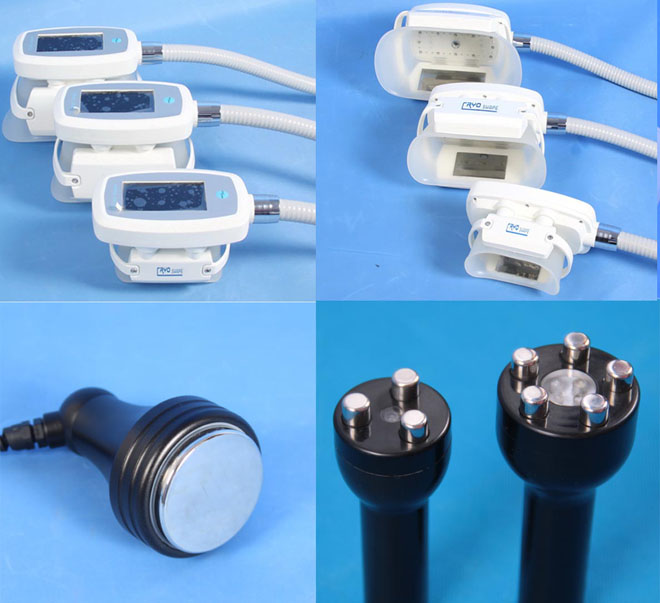 Machine features
1. Two cryo handles work same time,for two target areas or two different clients.That can help earn more
each day with more treatments
2. Two separate woking systems:
Separate air pumps,ensure enough vacuum pressure
Separate control systems,two handles work independently
Separate water pumps,each handle with one water pump for effective cooling
3. 9L water tank,with big radiator and fans for best cooling,ensure keep working without break for 12 hours
4. High quality components with best inner structure design,to reach a high level performance.
Specifications
Input voltage

AC110V/220V 50-60Hz

Power consumption

<400w

Screen

10.4 inch color

touch screen

Treatment temperature

5 to -16°C

Vacuum pressure

0-110KPa

Cooling liquid

pure water

Default time

0-60min

Fuse size

F3AL250V

Cavitation frequency

40KHz

RF frequency

5MHz
Cryolipolysis anti freeze membrane
The antifreeze membrane is necessary during the treatment, to protect the skin from frostbiting.
Three sizes for different handles:
Large size: 34*42cm, 110g/ bag, 1pcs/ bag
Middle size: 32*32cm, 110g/ bag, 2pcs/ bag
Small size: 28*28cm, 100g/ bag, 2pcs/ bag