Spa8.0/ 4 in 1 hydro facial diamond oxygen spray skin scrubber machine
Hydradermabrasion
Hydrodermabrasion treatments are highly effective in skin texture improvement, wrinkle reduction, removal
of unwanted pigmentation and overall skin rejuvenation. It is also very useful with acne, blackheads and other
come done eruptions as it quickly and effortlessly removes them without any pain or discomfort.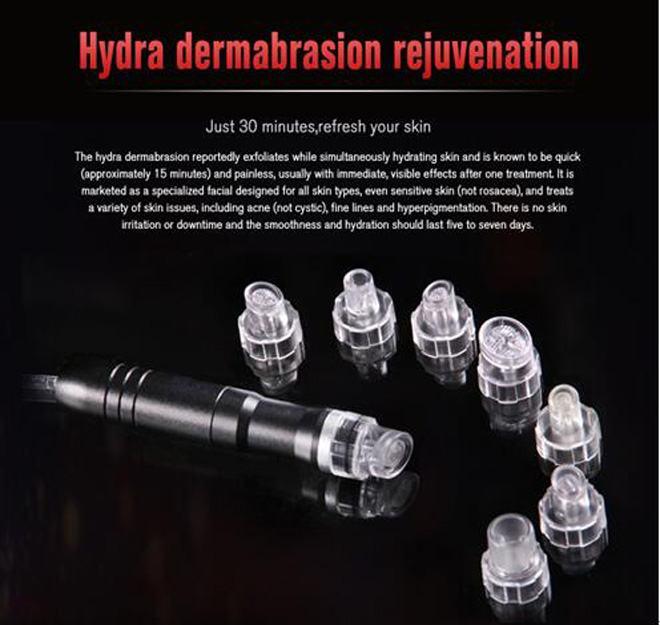 Applications
1. Rejuvenation of sun damaged skin,(face,neck,shoulders,back,arms,and legs)
2. Reduction of age spots
3. Minimization of blotchy skin coloring
4. Reduction of acne and superficial scars from past injury
5. Extraction of blackheads and whiteheads
6. Reduction oily/dehydrated skin
7. Rejuvenation,maintenance,improve the skin health
Diamond dermabrasion
In this type of treatment, dead skin cells are exfoliated and vacuumed off the face with a microdermabrasion
machine, that uses microdermabrasion tips covered in tiny diamonds. This procedure is non-surgical ,known
to be most effective on deep acne scars or old stretch marks.
Besides, the diamond tips together with the strong suction make it possible to exfoliate the skin more thoroughly
than other procedures. With the flexibility of using different suction levels, it also increases blood flow to the skin,
and that in turn helps to produce collagen.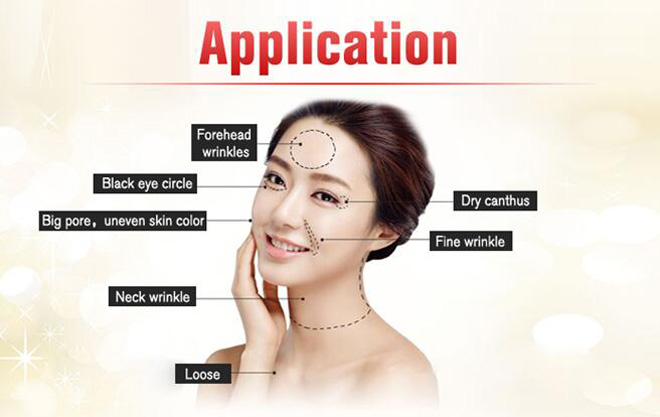 Oxygen spray applications
1. Skin rejuvenation, remove facial blemish, tighten large hair pores, deeply cleaning and improve the flexibility
and tone of skin.
2. Scar removal: remove scar caused by laser treatment ,burn, surgical etc.
3. Wrinkle removal: remove fine lines, wrinkles and spider veins.
4. Acne removal: remove acne, comedones, blackheads and acne scar. Restrain the inflammation.
Can put with normal saline essence and cream. Let the skin-care cream can be more easily absorbed by our skin.
Ultrasonic skin scrubber
Ultrasonic Scrubber Uses the high performance of ultrasounds, this exciting cosmetic breakthrough provides
a safe, painless and perfect physiological skin regeneration. By removing the superficial scaly layers of the skin,
the Scrubber stimulates the revival of the skin tissue rendering it youthful and luminous from the first treatment.
1.Remove acnes and oily dirt.
2.Physical treatment against whelk.
3.Remove aged cuticles.
4.Remove wrinkles and regulates sebum secretion.
5.Remove melanin
Working handles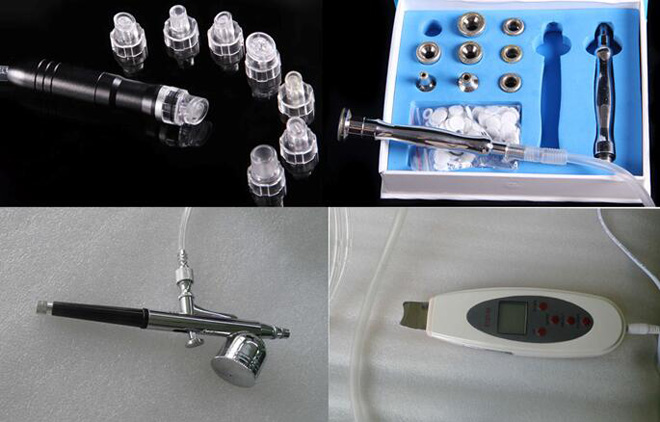 Machine photos

Features
1. Suitable for all skin types
2. Provides non-invasive, non-surgical procedure options
3. Reliable for skin issues like wrinkles, fine lines, acne scare, uneven skin tone, and stretch marks
Specifications
| | |
| --- | --- |
| Diamond tips | 9 ( two handles ) |
| Hydra tips | 8 ( one handle) |
| Oxygen | One handle |
| Ultrasonic frequency | 26KHz |
| Machine power | 150W |
| Packaging size | 51*44*52cm |
| NW/GW | 12/15KG |