MS53 Handheld ultrasonic RF cavitation slimming device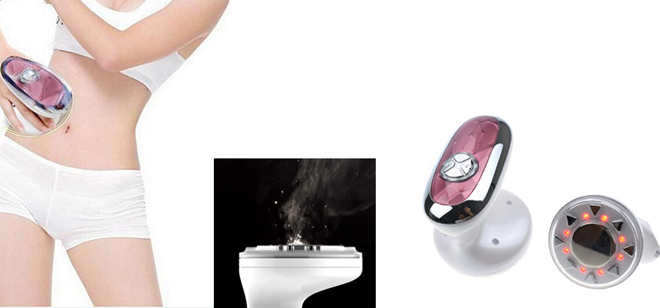 Cavitation Function:
The physical vibrations up to 330,000 times per second will make each part under the effect vibrate accordingly,
providing unique cell massage, enhancing the cellular metallic function, increasing the vitality of cells, promoting
the blood circulation, improving the nutrition of skin tissue and keep the skin rosy and elastic.
RF Radio Frequency:
The metal contacting conductive tip can send out radio frequency of 500,000 times vibration per second.
The thermal energy generated from 500khz high frequency pulse will shrink collagen and attain the effect
of tightening skin, improving wrinkles and reducing weight through continuous regeneration and recombination
as the time goes by.
Besides, the device is provided with four levels of RF function ranging from strong to weak, which allows users to
adjust the level in line with their own feelings.
LED Function:
Red light with 625nm wavelength features high purity, strong light source and uniform energy density, which
has a significant effect in skin care and health treatment. Red light can enhance the vitality of cells, promote
cells' metabolism, and make the skin release a huge amount of collagen and fibrous tissue for self-filling.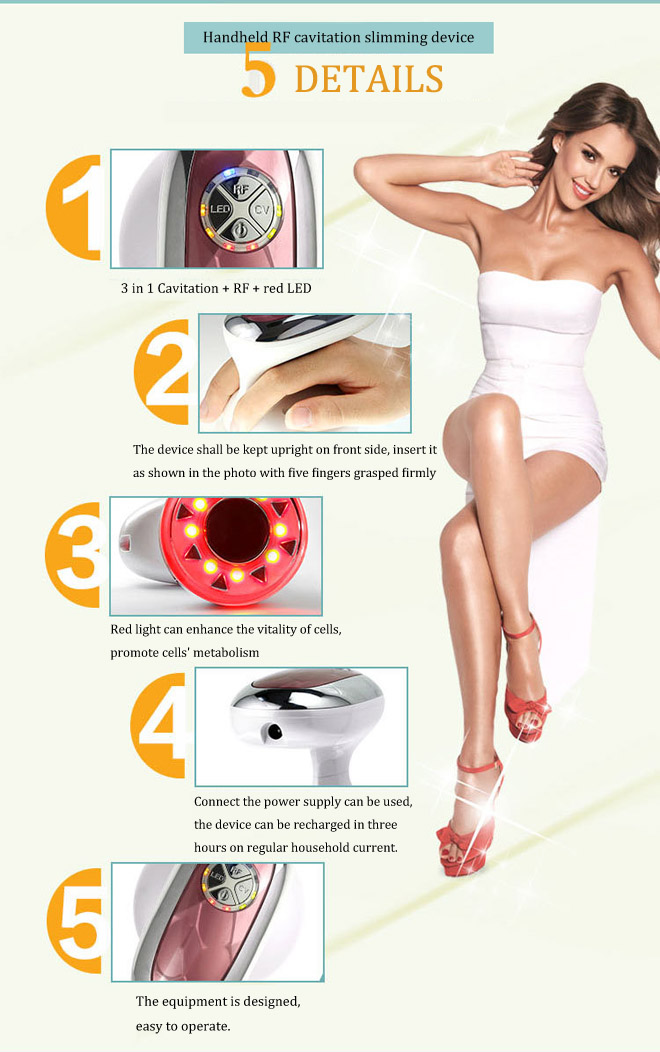 Functions of handheld Cavitation RF slim device:
1. Weight loss, slimming, shaping, and cellulite reduction;
2. Wrinkle removal, acne removal;
3. Lifting face and body, anti-aging, rejuvenation;
4. Pore tightening, whitening, wrinkle removal.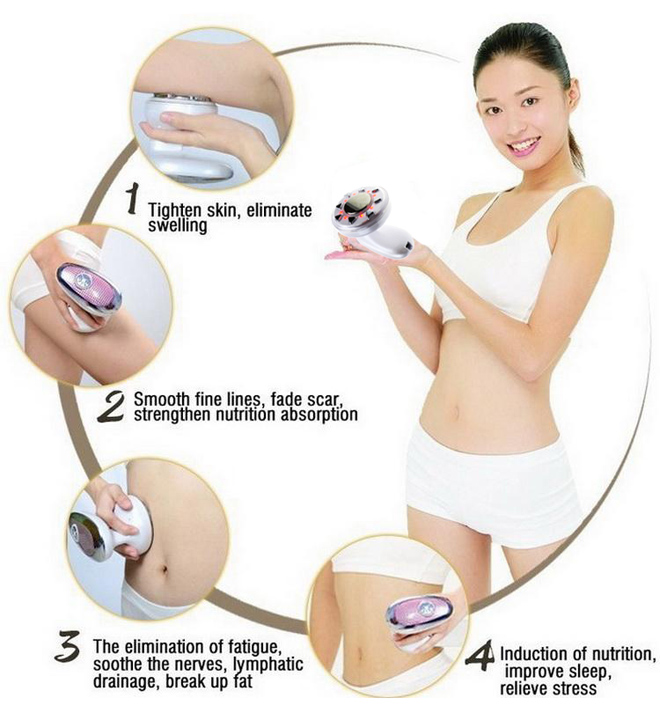 Product Specifications
| | |
| --- | --- |
| Product name | Handheld ultrasonic RF cavitation slimming device |
| Input voltage | 100V-240V, 50Hz / 60Hz |
| output voltage | DC12V, 0.4A |
| power | 4.2W |
| Charge time | 3 hours |
| Net weight | 322.1g |
| size | 114x90x100mm |
| Gift box size | 195x150x98mm |