M9/ 3 in 1 RF cavitation rotating eliminate fat reduction machine
1. Cavitation + RF + Vacuum
2. 0-90°Fat rotating system (proprietary technology)
3. Color touch screen with multimedia
M9/ 3 in 1 RF cavitation rotating eliminate fat reduction machine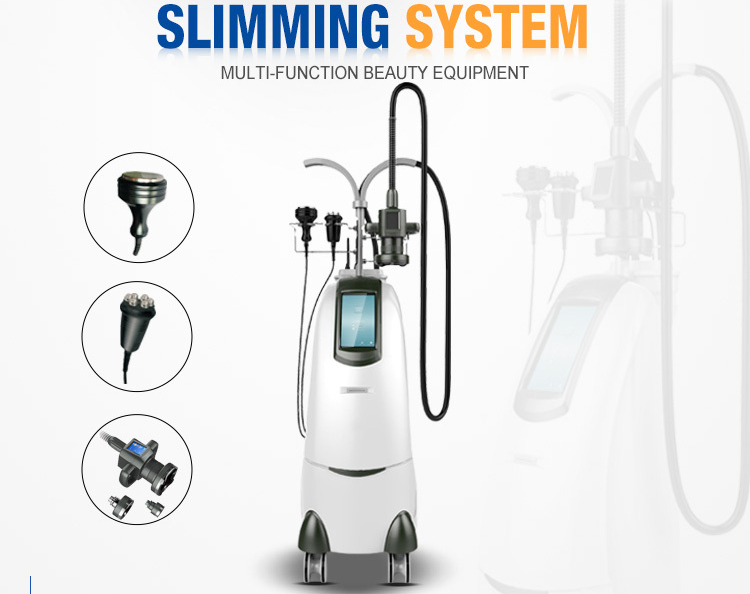 Cavitation:
Known as a fast way to break of fat cells.
Vacuum and fat rotation with PDT red and blue light:
Decrease cellulite accumulation. It helps smooth lymph and discharges the fatty acid and toxin that is
decomposed through lymph system. Vacuum has immediate effect in body shaping.
RF with laser:
The multi-polar radio frequency causes a thermal reaction in the tissue and the production of new elastic
fibers making skin to look and feel firmer. The Laser uses laser energy to safely (and painlessly) penetrate
the skin and target specific adipose (or fat) cells.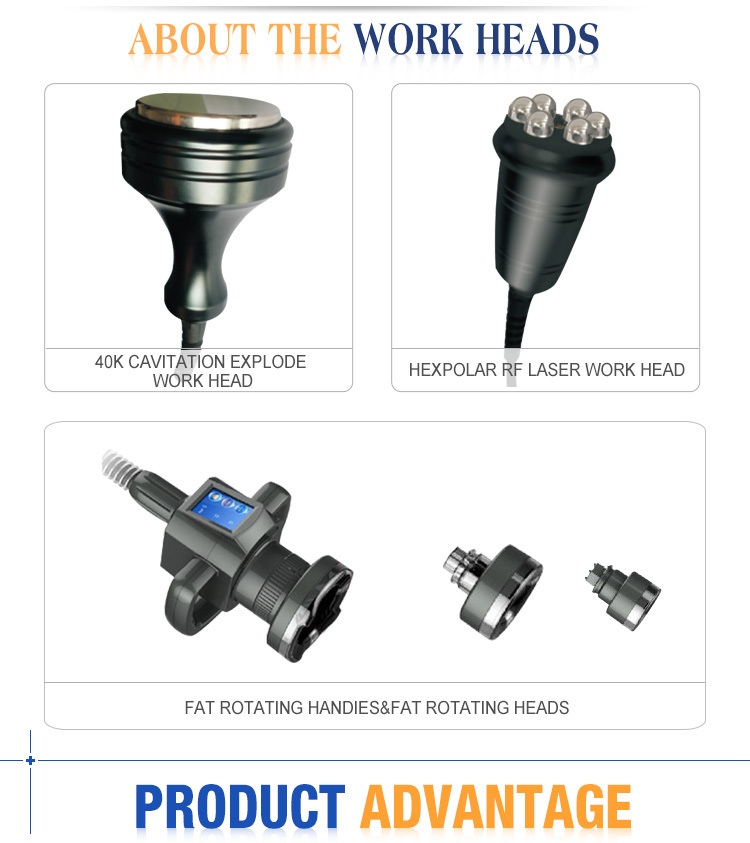 * 90°Fat rotating system (proprietary technology)
* 5M multipolar RF thermal slimming system
* Vacuum & photon move fat system
* 40K ultrasonic cavitation system
* Color touch screen with multimedia, display and control the procedure
| | |
| --- | --- |
| Input Voltage | AC100-110, 220-230v, 50-60 Hz |
| Power | 250VA |
| Ultrasound wavelength | 40KHZ |
| RF | 5 MHz |
| vacuum | 0-100 KPa |
| laser wavelength | 630nm |
| PDT light | 630nm, red, blue and purple light |
| GW | 70KG |
| Packign size (wooden case) | 44* 93*110cm |